Hamilton has made it to London! It was of course, highly received by both the general public and theatre critics who were lucky enough to see previews at the Victoria Palace Theatre on Tuesday (5th Dec) and its official debut on Wednesday (6th Dec). Despite the pushback of dates – fans are eager to finally watch the sensation on home soil.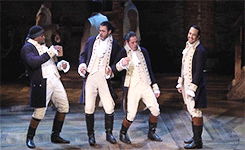 If you aren't familiar of the phenomenon that has dominated Broadway in ticket sales and theatre awards – Hamilton is a hip-hop opera that tells the tales of Alexander Hamilton, the first US Treasury of State.
It may sound like a boring history lesson – but thanks to the genius talents of Lin Manuel Miranda – the creator and star of In the Heights, and a member of music team for Disney's Moana, it's the most emotionally compelling show that showcases themes of freedom, justice and persistence.
The show starts the moment Hamilton docks in New York having left his birth home in the Caribbean, orphaned but with big dreams. The show travels through his life – from fighting in the revolution to his epic debate against Thomas Jefferson – portrayed as an epic rap battle. I repeat. EPIC RAP BATTLE.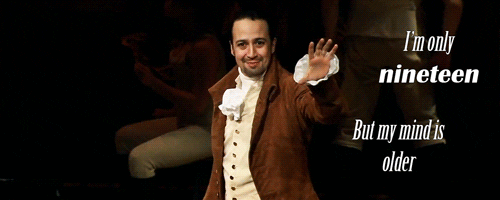 He takes part in the American revolution against the United Kingdom, and fights alongside George Washington – the soon to be first president of the United States.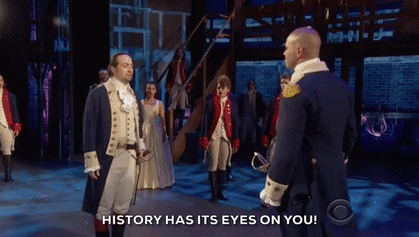 Having impressed the newly elected president with his writing skills and ability to solve problems, Hamilton is appointed to become the first US treasury of State. Not only that, he single-handedly drafts 56 laws of the US Constitution and created the nation's first independent financial system. Not bad for an orphaned immigrant.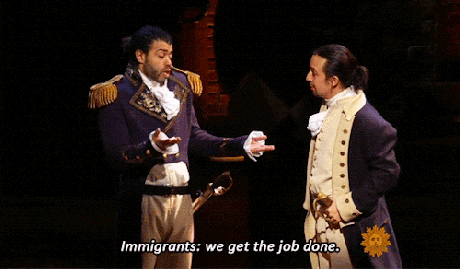 As well as Hamilton, we meet other distinguishing characters – including the anti-hero, Aaron Burr and the beloved Schyler Sisters; Angelica, Eliza…AND PEGGY! (You'll get that joke when you see the show)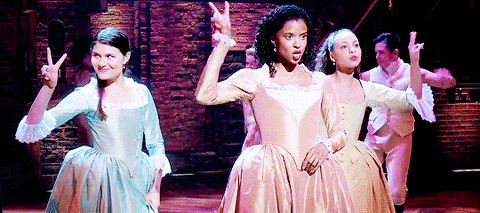 Not only are the music and story iconic, but Manuel's decision to cast a diverse cast has helped break the racial boundaries within theatre. Though the historical figures portrayed were white, the show is mostly made up of actors of colours.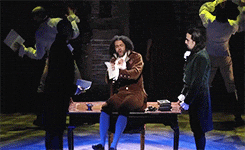 Tickets went on sale in January and sold out within days. So unfortunately, if you haven't nabbed a ticket yet, you're going to have to wait, as tickets will be available to purchase in due course. But try not to get too jealous of those who already have them. And for those of you who have tickets – try not to throw them in our faces.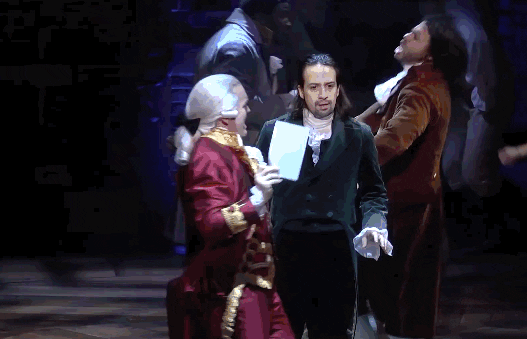 But the wait will be worth it, and due to its global popularity – It's safe to say that the show is here to stay.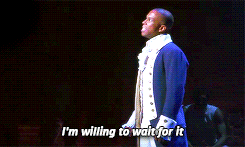 But for now, why not listen to the soundtrack?